Image
Body
As we witness the rise of the staycation among Brits, motorhome and campervan owners are way ahead of the game. They've been doing it for years. It's an opportunity to take your 'home' on wheels to any location you wish – and the beauty of it? You aren't squashed into a small tent with the rest of your family, and if it rains…it doesn't matter because you have a roof over your head.
Image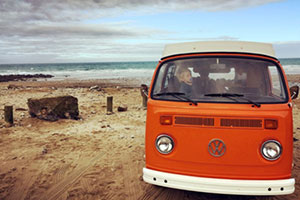 Body
Ever feel like escaping the crowds on holiday? Yescapa makes travelling off the beaten track easier allowing you to hire a motorhome or campervan from locals across Europe.
While there's lots to look forward to this summer, nothing kills the holiday vibe more than battling crowds of other eager tourists. With Yescapa, once you've prepared your summer playlist your only worry will be finding the best spot to watch the sun set.