Heritage Railways
Heritage Railways
For over half a century enthusiasts have been opening heritage railways on disused lines, from humble beginnings, the early venutres have developed in to major tourist attractions, there's a whole range of railways and railway centres to visit in the UK, with around 140 being members of the Heritage Railway Association.
Image
Body
Following the locomotive's hugely successful debut on the Churnet Valley Railway, today we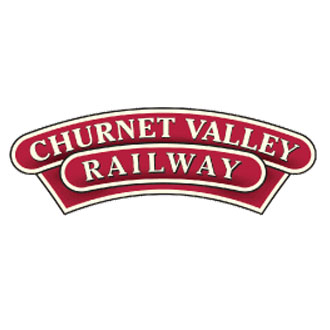 sadly said farewell to former Caledonian Tank no. 419 - Caley - as she departed Staffordshire for her next stop on her Spring Tour of UK Railways.
Image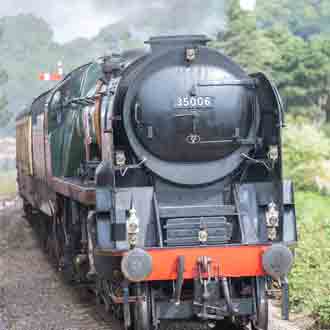 Body
We are known as the Friendly Line in the Cotswolds. This provides a unique opportunity to travel behind both steam and diesel locomotives and also the diesel railcar (DMU) which help recreate train travel as it was in the 1950's and 1960's. 
You pass through the beautiful Cotswolds scenery; to the west the Vale of Evesham, and on clear days you can see Tewkesbury Abbey, Gloucester Cathedral, the Malverns and Wales. To the east the Cotswolds climb steeply uphill. 
Image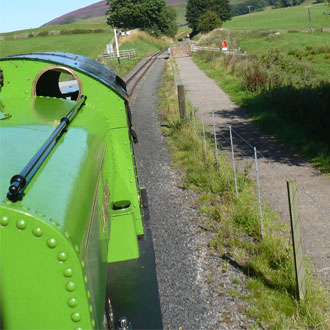 Body
South Tynedale Railway is England's highest narrow gauge railway and lies in the North Pennines Area of Outstanding Natural Beauty (AONB) sandwiched between two World Heritage Sites and a National Park. You can climb aboard at any of our four stations for a leisurely ride through the scenic South Tyne Valley and take in the stunning views of wide open skies and wildlife aplenty. You'll meet our volunteer train crews who will happily tell you more about the railway and the local area.
Image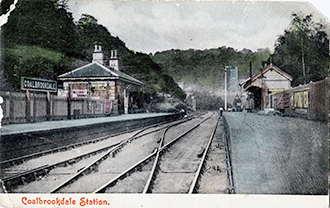 Image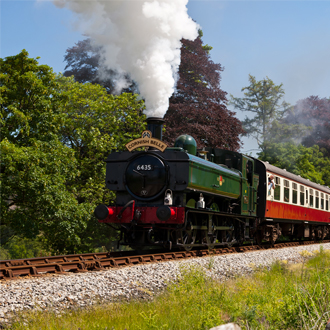 Body
Discover the excitement and nostalgia of the glorious era of steam with a journey back in time on the Bodmin & Wenford Railway. 
Relax and enjoy a leisurely 13-mile round trip in style, taking in the sights, sounds and smells of a bygone age.  Sit back and watch as the era of a Cornish branch line in the 1950s reveals itself during the course of your journey.