Rock and River Outdoor Pursuits Limited
Rock and River Outdoor Pursuits Limited
Body
Rock and River Outdoor Pursuits Limited - Adventurous Activities for Families and Friends
Where are we?
Situated in the heart of rural Lancashire we are based on a 100-acre traditional family run farm, easily reached from Junction 27 and 28 on the M6.
Activities Available
With over 20 activities all on one site we have something for everyone, activities include –
Canoeing, high ropes, low ropes, climbing, abseiling, zip line, archery, air rifles, mountain bikes, orienteering and much more.
Activity Park
New for 2019 we have opened an activity park which allows supervised access to selected activities. An activity parkticket allows each person a 3 hour pass to explore the activities. Activities available with an Activity Park Ticketinclude – indoor climbing and climbing tower, low ropes, canoeing, paddle boarding, adventure trial, mountain bike tracks and a scenic farm walk.
Additional Activities
If you are still raring to go after all the fun of the Activity Parkwe offer additional instructor led activities, these include – kayaking, zip line, abseiling, leap of faith, archery and air rifles.
Café, Shop and Playground
Our tasty cafe serves locally and/or responsibly sourced foods… 'Simple traditional food made with quality produce'.A shop is also available selling sweets, ice cream, drinks, souvenirs and some pretty cool T-shirts and hoodies. A children's playground is situated near to the café.
Accommodation
If you are travelling from further afield or a day is simply not enough time to fit all the activities in, we offer comfortable log cabins (sleep 6), camping pods (sleep 4) and a cosy bunkhouse for larger groups. For those wishing to cook their own food, the cabins and bunkhouse both contain a self-catered kitchen and the bunkhouse also has a fully equipped games/TV room.
Local Attractions
There are many local amenities and attractions nearby plus a host of country pubs and restaurants to choose from, a network of footpath's also pass through the farm. If you want a change of scenery then the big city lights of Manchester and Liverpool are only 40 minutes by car or train.
An amazing experience for all!!
logo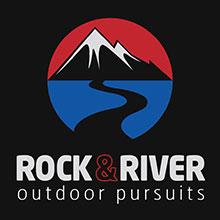 Address
Cliffs Farm, Mawdesley L40 2RL