Image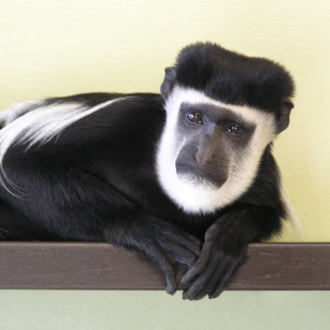 Body
Honest, bubbly and an all-round nice monkey Maarten is looking for love in the form of an adoption at Drusillas Park this Valentine's Day.
As one of the only animals at the park without an adopter, keepers have put the 6-year-old Colobus monkey in the local lonely hearts column to find him a perfect match. 
Head Keeper, Sophie Leadbitter, said: "Obviously Maarten is loved by his keepers and visitors alike, but it's heart-breaking for us to see his empty adoption plaque outside his enclosure every day." 
Body
Following the unprecedented success of the debut launch of the UK's first outdoor Aqua Park in the New Forest last year, 2016 promises to be even bigger and better, as the Park is doubling in size.
New Forest Aqua Park's floating playground was fully booked during its first season, so this year's summer of fun will see the arrival of 20 new modules, which will comfortably accommodate up to 100 people per hour.