Image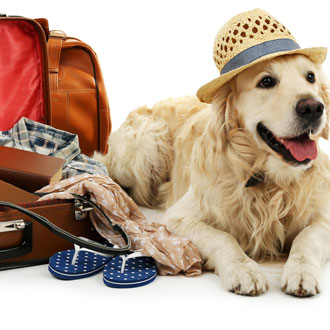 Body
With UK residents set to head off on a combined 70 million trips abroad this year, the 13.3 million dog owners throughout the UK may be surprised to find out just how much money they could be saving if they simply took their dog away with them. With the UK spending upwards of 1.5 billion pounds on alternative dog accommodation each year, it's no wonder that the kennel business is heavily booming.
Body
Brits love dogs - it's a fact. Now four-legged friends are being invited on dog-friendly glamping breaks with their owners at Dog Days Holidays in South Wales for their own little bit of luxury.
Sue and Roger Edwards set up Raven's Retreat, a glamping shepherd hut retreat for people with dogs, two years ago as their Dog Days Holidays accommodation.