Getting away for a weekend with your family or as a solo traveller is a great way to recharge after the darker, moodier winter months. We've teamed up with Compare&Choose and have put together a list of 5 amazing destinations in the UK for a quick city break for a variety of travellers with a range of interests. 
Edinburgh
Edinburgh is one one the most beautiful cities in the world, rich in medieval history complemented by the elegance of Georgian New Town. An excellent location for those keen to explore on foot - weather that is by strolling through the Princess Street Gardens or exploring the Edinburgh Castle. 
Besides the stunning architecture, Edinburgh's a fantastic destination for whiskey and food lovers. There are a number of guided tours available to those looking to sample best bars or visit the distilleries around the Southern Highlands and out to the Isle of Islay. Finish your night with a bit of a chuckle at the longstanding comedy club The Stand.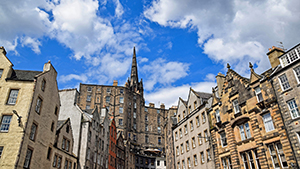 Brighton
A seaside town just an hour outside London with great attractions, restaurants and activities. Brighton's especially favoured by those part of the LGBTQ+ community, as the vibrant party scene and inclusiveness is world-famous. 
Must-sees include the Brighton Palace Pier, Royal Pavilion, Globalls and Brighton Dome.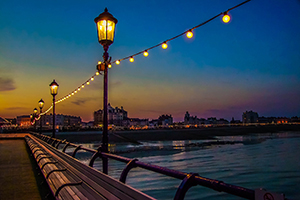 Newcastle
Home to Geordies - where 'howay' has a different meaning every time someone says it. A city known for its vibrant nightlife has far more to offer than that. While usually not a traditional spot for those ticking off bucket list destinations, it will provide a city break like no other city in the UK.
Paying a visit to the Tyneside Cinema is well worth it - the only surviving news cinema still being used to show films in the UK. The Baltic has a range of contemporary art exhibits on offer, only a few feet away from the Sage and the millennium bridge - a sure way to tick off the most famous landmarks on Newcastle in few hours.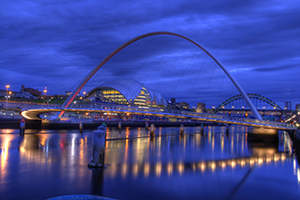 Bath
Bath is perfect for a short break, ticking all the boxes: beautiful Georgian architecture, green hills and full of history. Discover the streets that once Jane Austen walked or the see where the public bathing used o take place by visiting Roman Baths. Get a bit of shopping in at the Bath's main rail hubs, Green Park Station - it's the home to quirky vintage shops, small cafes and local produce. 
A trip to Bath will not be complete by visiting some local museums and galleries - see Victorian Art Gallery for classic and contemporary art, measure up your sense of style at the Fashion Museum or learn more about the Georgian times at No.1 Royal Crescent.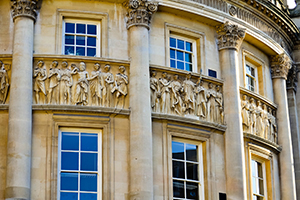 Liverpool
World famous for being the birthplace of the best selling band in history The Beatles. Liverpool has far more to offer than that! With it's oldest Chinese community in Europe and strong football community, Liverpool has much to offer for those looking for a city break. 
Footy fans will want to visit the Anfield Stadium, the home to Reds since 1892; the art fans will want to visit the Tate Gallery; the science geeks must visit Spaceport.