Image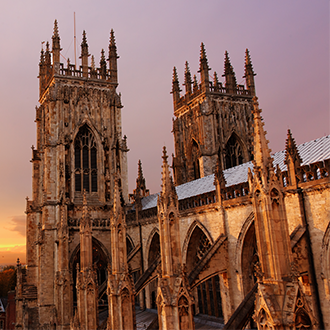 Body
The city of York has so, so much to offer for any tourist. This hotspot, voted The Times' best place to live in the UK in 2018, provides the setting for a beautiful getaway. The compact walled city is half the size of Leeds and less than two hours away from the northern heights of Newcastle and the capital of London. The little romantic and historical city of York is a must for any tourist – whether you currently reside in the UK or are travelling from further afield.
Body
How a chartered surveyor turned private gardens into the UK's most popular tourist attraction, as recognised by TripAdvisor
Recognising the extensive rejuvenation and refurbishments efforts made by current owners Bernard and Kaye Merna, Compton Acres has beenannounced as the UK's top tourist attraction by TripAdvisor, the world's largest travel site. Topping a list of prestigious UK tourist attractions, the popularity rating of Compton Acres is based on search activity to their website which has increased by 150% in the last 12 months.
Body
Vintage on the Dock returns to Albert Dock Liverpool on July 9 and 10, bringing a free, family weekend celebration of 20th Century vintage cool to the North West's most visited tourist attraction.
Visitors looking for some seriously stylish eye candy can browse the vintage marketplace, with the best traders hand-selected by keen-eyed curators, Dotty's Vintage. From vintage clothes and accessories, to mid-century modern homewares, records and music memorabilia from the 1920s through to the 1990s, the vintage marketplace is a treat to behold.