The country's smallest county has recently welcomed McDonalds to the area. Until recently it had been the only region without fast-food chains in it.
Councillors granted planning permission for a 24-hour McDonald's drive-through on T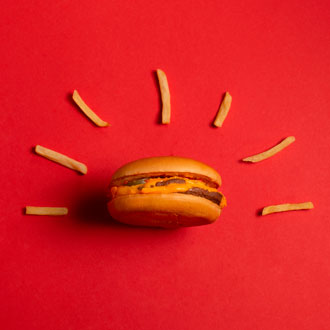 uesday evening (14th January 2020), despite concerns from the county's residents.
McDonalds put through an application to build a restaurant on the edge of Oakham last June, and since then a debate has raged over whether the fast-food restaurant is appropriate for Oakham, with 55 residents opposing the plan.
"I think in an area of outstanding natural beauty and a traditional market town adopting the banality of the golden arches would a sad day. Fast food of poor quality leading to inevitable litter in the surrounding area is not what we need. Even if it creates a few jobs for school kids." wrote Robert Kent, an Oakham resident, to the council.
The new restaurant is proposed for a site on the edge of Oakham, close to a bypass that connects the town with larger cities such as Nottingham and Leicester.
The fast-food giant said it had carried out an extensive community consultation in Oakham before submitting its application to the council, including two sessions attended by more than 400 people. McDonalds have said it would create 65 full and part-time jobs for local people and that it had undertaken to carry out three litter picks a day.
What do you think? Will you be visiting McDonalds in Oakham?