Over a quarter of hotel operators in the UK have remained open in some capacity during the COVID-19 pandemic to help the NHS and other key workers according to a study by HOSPA, the Hospitality Professionals Association.
 
In addition to helping the NHS, some 9 per cent of hotel operators have offered rooms or support to the homeless, with the bulk of this assistance coming from the larger corporate hotel groups.
 
The study by HOSPA, which looks at how the sector is faring during the coronavirus crisis, questioned more than 60 hospitality industry leaders – who were all HOSPA members – and who all represented a mix of larger corporate hotel groups, independent hotels or smaller chains.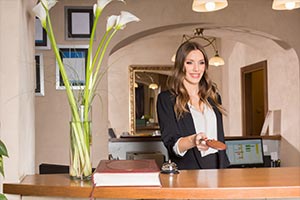 Alongside the altruism displayed by some operators, the results also suggested that, despite the impact on the bottom line, only two-thirds of hotels have furloughed more than 50 percent of their staff, with the majority continuing to maintain staffing levels that sit somewhere between 25 and 50 per cent, covering a range of day-to-day responsibilities.
 
Questioning hoteliers' plans to reopen, the study found that 1 in 4 of the larger corporate groups and independent hotels said that they were assessing the situation on a daily basis, whereas half of the smaller chains who are presently shut were making a weekly assessment.
 
Even while shut though, the study found that the majority of hotels surveyed still have at least some capacity of staff who remain on-site. This includes security, maintenance and management staff who are tasked with ensuring that establishments are kept at a sufficiently high state of readiness to swiftly reopen once given the green light by the Government.
 
Jane Pendlebury, CEO of HOSPA, said: "The coronavirus crisis has had a catastrophic effect on hotels' income. Despite this, there are a large proportion of hoteliers who have continued to offer their services to those who need them; namely NHS workers, other key workers and the homeless and vulnerable. Such a strong sense of altruism in the industry shouldn't really be a surprise given the nature of hospitality – that of looking after others. However, it does serve to underline the resilience and determination of the sector."
 
The results also revealed that May will be a critical month for hotels that remain both open and closed, with over half of corporate groups and independents saying that they'll be reviewing everything in the next few weeks, from potentially placing more staff on furlough to applying for loans.
 
Research carried out by UKHospitality this week found that more than half of hospitality businesses applying for Government loans during the pandemic have had their requests turned down. Due to such a high number of loan rejections, some hotels have been left with little alternative other than to remain open to try and generate income, with many turning to a delivery/takeaway model to do so.
 
Jane said: "For many hotels, remaining open in some capacity has been the only option to ensure they can bring in some level of income. Takeaway/home delivery has been a much explored option due to feasibility. The margins involved in this though, are extremely limited. The rejection of Government loan requests then is particularly concerning. Hospitality businesses won't have made an application lightly. It will undoubtedly be a struggle to repay, adding to the pressures of reopening, especially when revenues will be down due to social distancing measures."
 
Jane concluded: "Despite much gloom across the industry, the survey results have shown that most operators are, if not thriving, then certainly hanging on. Many have demonstrated admirable levels of enterprise, and this is something to celebrate. It's this resourcefulness and will to carry on that gives us confidence that the industry will recover from this crisis, albeit in a much-changed hospitality landscape."
 
The survey was conducted by Critiquie across April, questioning HOSPA members. For more information about HOSPA, please visit https://www.hospa.org/.