KidZania London is celebrating the 2016 summer of sport by hosting the City's very own KidZania Games.
Children visiting the 75,000sq ft. child-size City can take part in a series of specially crafted games that are broadcast live throughout the City's child-sized radio station and television studio.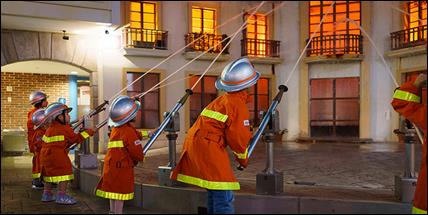 To create a vibrant 'street-mosphere', athletic performers will be entertaining KidZania citizens by warming up around the City and encouraging children to get involved!
Kids can also choose to support the participating nations involved in the KidZania Gamesand undertake a treasure hunt to find their very own gold, silver and bronze medals. 
With more than 60 dedicated activities designed to give them real life exposure into the world of work, kids can wave their flags and cheer on their peers as they take part in a number of celebrated sports including: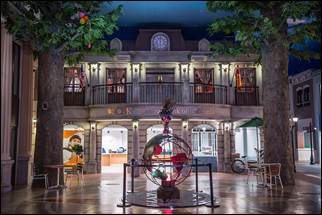 ▪ Athletics ▪ Football  ▪ Medal treasure hunt  ▪ Medal making and torch making  ▪ Face painting  ▪ Take a selfie on the KidZania podium 
Hannah Walker, says: "We're excited to be hosting the KidZania Games and tying in with this summer's sporting calendar.  With such a vast array of jobs for kids to get involved with from the being a star athlete to medal making and face painting. At KidZania, we empower and inspire children by offering them the chance to explore the world of work, through a range of exciting professions including being a pilot at our Aviation Academy, a DJ at the Radio Station, and even a policeman at the KidZania Police Department."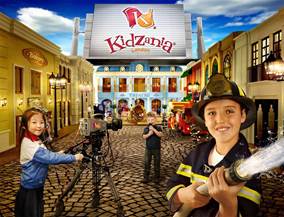 There is also a Special Family Ticket Offer
• By purchasing a Family Ticket (2 kids, 2 adults or 3 kids, 1 adult) for £74.00 a saving of £44.50 is made. • The family ticket is available until 28th August. Terms and conditions • Bookings must be made via the following methods: Through the call centre on: 0330 131 3330 or at the KidZania Kiosk in Westfield London • Bookings cannot be made on the day of the intended visit • This offer excludes Early Years & Infants
For more information please visit the KidZania London website: