Forget flashing the cash, ditch the Apple pay, instead waggle your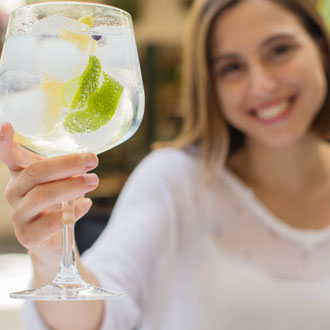 cucumber for a free Hendrick's & Fever-Tree tonic in any one of 200 Young's pubs across the land. Yes, it's back! Cucumber Currency Day makes a welcome return on Wednesday, 18th March and, as well this gintastic give-away for everyone brandishing their green gourds, you could win a year's supply of Hendrick's gin courtesy of the brand's utterly eccentric Cucumbologists – you can spot them wandering the streets of London by the cucumbers popping out of their pockets.
 
FREE GIN & TONIC
To claim your free Hendrick's and Fever-Tree, simply get to grips with your cuke by downloading the 'Young's On Tap' app (if you don't have it already), find your virtual veggie in the My Treats section and flash it in any Young's pub on the 18th to redeem. Find your local at www.youngs.co.uk.

 
WIN A YEAR'S SUPPLY OF HENDRICK'S GIN
If you find yourself in Covent Garden or around Oxford Circus on the afternoon of 18th March, look out for the Hendrick's Cucumbologists – the first four people to spot them and shout 'utterly peculiar' will receive a year's supply of Hendrick's Gin* and a 'golden' cucumber.  
Keep your eyes on www.youngs.co.uk, @Youngspubs social media channels for clues to their exact locations and here's the first one – these larger than life characters will be flashing their cucumbers on their very own Young's pub crawl between the Marquess of Anglesey in Covent Garden, Theodore Bullfrog in Charing Cross and the Adam & Eve, off Oxford Circus.
 
#CucumberCurrency – gin-ius!