The home of summer jump racing is set in a stunning location in the heart of Worcester city centre by the River Severn, hosting 21 National Hunt jump racing fixtures between April and October this year. 
Our highlight of the season is Ladies Day on Saturday 6 June of which Björn Again will be performing live after racing! Another live performance night is UB40 Live After Racing the following Saturday 13 June. 
Many known fixtures will be returning this year such as our Family Fun Racedays, Macmillan Charity Raceday and the Pershore Plum Festival. There is something for everyone this season and tickets to all fixtures in 2020 are available to purchase via our website. 


Racing and Events at Worcester Racecourse
Our fixture list for the 2020 Season is:
Friday 24 April (Evening Fixture): St George's Racenight
Thursday 7 May: Afternoon Racing
Wednesday 13 May: Afternoon Racing 
Friday 22 May (Evening Fixture): Blinding 20s Racenight
Saturday 6 June: Ladies Day 
Saturday 13 June (Evening Fixture): UB40 Live After Racing 
Sunday 21 June: Superhero Fathers Family Fun Raceday
Wednesday 24 June: Afternoon Racing 
Wednesday 1 July: Worcestershire Ambassadors' Raceday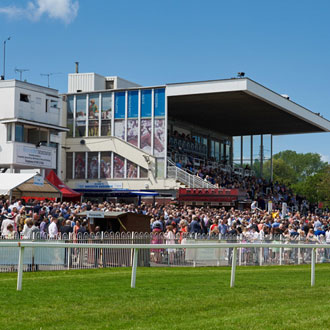 Monday 6 July: Senior Citizen's Raceday 
Thursday 16 July (Evening Fixture): Gentlemens Racenight
Thursday 23 July: Afternoon Racing 
Tuesday 28 July (Evening Fixture): Pershore Plum Festival 
Wednesday 19 August (Evening Fixture): Summer Breeze Racenight 
Sunday 23 August: Family Fun Raceday 
Thursday 3 September (Evening Fixture): Irish Racenight 
Monday 14 September: Afternoon Racing 
Friday 25 September: Macmillan Charity Raceday 
Tuesday 9 September: Afternoon Racing 
Thursday 8 October: Oktoberfest Raceday 
Wednesday 21 October: The Grand Finale


As well as racing Worcester Racecouse is a great venue for your next event. From Weddings to Conferences, our team can help you put together your event without any hassle. Located in the heart of Worcester City Centre, our picturesque setting by the River Severn with views of Worcester's famous Cathedral is the perfect setting for your event. With a wide range of facilities, amazing food and a fantastic team dedicated to making your event a success, this value for money venue is a perfect choice for venue hire in Worcestershire.
Towards the end of the year we host a number of Shared Christmas Party Nights. If you want to ensure a fun, festive night out with your friends, one of our Christmas party nights might be just the fit for you. Keep an eye on our website for the dates and theme of our party nights.



T: 01905 25364
E: info@worcester-racecourse.co.uk
W: www.worcester-racecourse.co.uk