An exciting new event is coming to Brockholes Nature Reserve in Preston! Farm Diversity Live is the event you need to attend to get the most out of your business. Do you own a farm, business or land and wish to further your opportunities? Farm Diversity Live will offer you all the tools and expert knowledge to move forward with your diversification plans.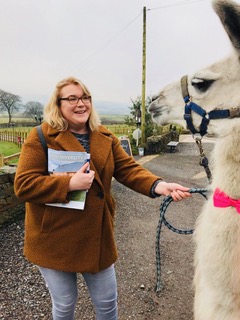 Even if you haven't considered using your trade to venture into new experiences, Farm Diversity Live could give you the inspiration that you've been waiting for. The free networking event, which is being held on 30th June 2020, is your chance to hear from expert business consultants on a range of subjects, from planning to funding. 
With keynote speakers including Celia Gaze, owner of the Wellbeing Farm wedding and events venue in Lancashire, Farm Diversity Live is your opportunity to discuss how and why farms and related businesses are looking at other avenues of income for the future. Editor Victoria Galligan said: "It's going to be a really useful day for farmers, businesses and land owners alike in the North of England and Wales. They'll be able to find out about local diversification success stories such as Celia's - and we're not going to sugar-coat farm diversification because its not an easy journey. Celia will be telling her warts-and-all story about her experience which at times left her at her wits' end - but with some help and advice from her family and from her business advisors she has absolutely nailed farm diversification. She's even written a guide on diversifying your farm called How To Put A Bow Tie On A Llama." 
As well as networking with people who are on the brink of diversifying and sharing your experiences, you'll be able to meet advisors and suppliers and find out more about the products and services they offer.
This full day event will offer a mixture of inspiration and information, leaving you ready to take the leap into your next business venture. 
Farm Diversity Live will take place on:

Tuesday 30th June, 2020 - 10am till 4pm

at the Brockholes Conference Centre, Preston New Road, Samlesbury, Preston PR5 0AG
Farm Diversity Live is a quarterly publication which features real life experiences from real farmers, alongside the advice, products and services which diversifying farms find useful. We take a positive, pro-active look at how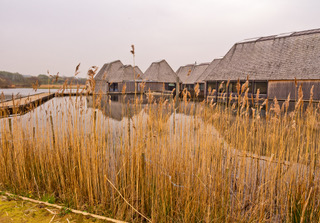 farmers and other landowners can make the most of their land, through a range of business opportunities. The magazine is free - visit farmdiversity.co.uk to subscribe or read a free e-version of the magazine. Tickets include lunch and refreshments throughout the day. Parking is free for delegates. 
To book a FREE ticket, see eventbrite.co.uk
Photos: Farm Diversity editor Victoria Galligan meets a llama at the Wellbeing Farm; event venue Brockholes near Preston (photo: Sue Burton PhotographyLtd / Shutterstock.com)