The characters of the mega-hit Dragon Ball anime series descend on Liverpool this weekend to celebrate the launch of a new and extensive range of action figures based on the number one anime series in the UK!
Fans of one of the most successful manga and anime series of all time will be welcomed at New Mersey Retail Park where Dragon Ball will move beyond the anime universe and into a new dimension that's beyond imagination.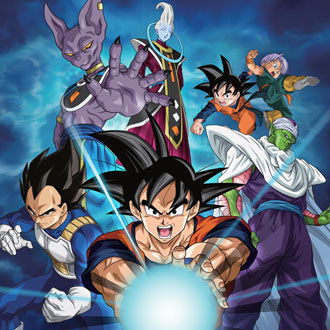 Fans can enter a giant and immersive Dragon Ball zone to experience the world of Goku, Vegeta, Gohan and more. Step into the wind machine and catch as many Dragon Balls as you can before the time runs out. Play the hit video game on one of the Playstation stands or experience Dragon Ball 'Wheel of Fortune'! Pose in the photobooth and capture a memory of your time in the zone. 
All this plus the potential of gifts and giveaways over the course of the weekend for those visiting the zone – everyone will leave with Dragon Ball goodies. 
Given this is the first time ever that Dragon Ball-licensed toys have been available in the UK for the kids' and toy market, the range is expected to be hugely popular amongst nostalgic collectors and those new to the brand. 
From Dragon Stars figures that have 17 points of articulation, to super-sized Limit Breaker figures, mini-blind bag collectables and Evolve action figures, there's something for every fan to own.
Come to New Mersey Retail Park on Saturday 7th March between 10am-5.30pm and Sunday 8th March between 11am-4.30pm to get involved in the action!