Thanks to the amazing array of attractions in the UK, there's something out there for everyone to enjoy on those rare family days off. And while it's hard to please everyone in the group all of the time, there are some days out which will offer the full range of tourist delights for babies up to grannies and grandads. Here, editor Victoria Galligan helps you work out which type of family you are – and suggests some great days out to try…
The sporty types
Your family: You all wear trainers and hoodies and are properly competitive, loving nothing better than getting one over your family members.
Ninja Warrior UK took the country by storm four years ago, and now there are centres across the UK where you can test your physical strength and endurance to the max. Ultimate Ninja in Colchester challenges its visitors to the classic "Quintuple Steps", five plates set at an ageless from which contenders bounce from one to the next, and the "Chimney Climb" where you're basically expected to scale up between two vertical walls with no handles, steps or grips. Ninja Warrior UK Adventure centres in Stoke and Wigan offer similar sweat-inducing courses and, if you make the grade, you'll come away feeling fitter and more toned than after a heavy gym workout.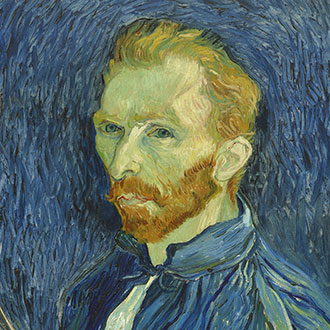 The museum buffs 
Your family: You love history, science and art and like nothing better than learning while on your day out.
Until August 11th, the Tate Britain in London is hosting an exhibition: "Vincent Van Gogh and Britain". The major exhibition shows how the artist was inspired by Britain and spent part of his life living in England, enjoying reading Charles Dickens and George Eliot while wondering at the works of Constable and Milias which are featured in the exhibition too.
With regular children's events from Lego building to "Playing Up" in live art sessions, the Tate Britain offers many games and activities which incorporate exploring the museum so youngsters will be kept busy on days out here.
The thrill seekers
Your family: Bored by the mere thought of staring at paintings or trudging through shopping malls, you want to feel the adrenaline rushing through your veins on your days out.
Only a truly terrifying experience will do, so head to Wales where three ZipWorld locations offer lots of exhilarating experiences. Penrhyn Quarry, Slate Caverns Adventures and Fforest Adventures provide the backdrop for a long list of adventures – from hurtling at over 100mph down the zip line to treetop net climbing and plenty more in between. All surrounding North Wales' Snowdonia National Park, the scenery here is beautiful and there are many cottages and B&Bs to choose from within easy reach.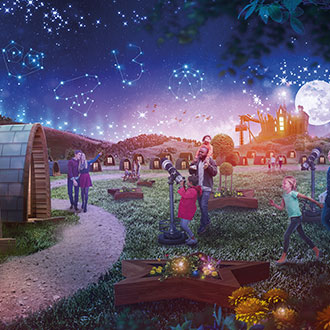 The arguers
Your family: Always wanting to do something different to one another and often bickering about how to spend your time, you need something that can satisfy each member of the family. Or there'll be tears.
The only thing to opt for is a destination which can cover all bases: and Alton Towers offers just that. Not simply a magnet for those who enjoy the thrills and spills of the rides, there are extensive, quiet gardens to enjoy, a Splash Landings Hotel where the waterpark offers tropical fun, and woodland lodges – even treehouses – from where you can sit in a hot tub and gaze up at the stars. CBeebies lands is a hit with small children and the park has many accessible pathways and facilities, with Changing Place and Space to Change bathrooms.
The food fanatics
Your family: Always thinking about your next feed and excited at the idea of new dishes yet to be sampled, you love a good meal and perhaps a tipple for the over-18s!
Cornwall is the place to be in 2019, as Port Issac venue the Restaurant Nathan Outlaw recently topped a poll of the best restaurant in the UK. With a 5-star rating on TripAdvisor (who has one of those in the age of the keyboard warrior?!), the restaurant is famous for fish and offers a set seafood menu. But you'll have to book a babysitter – under 10s are not allowed! While you're there, pop into the Golden Lion for post-meal drinks and enjoy views of the port as the sun sets. Bliss!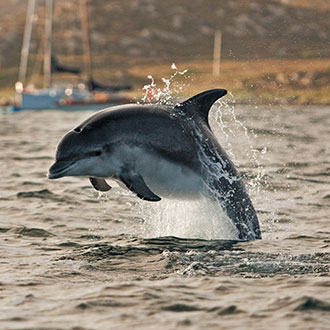 The outdoorsy ones
Your family: You love trekking outdoors and have explored most of the UK
Head up to the Hebrides for the Whale Trail, which launched in May. The Hebridean Whale & Dolphin Trust invite visitors to spot the special sea creatures and enjoy the dramatic headlands and sea lochs. If you really want to get involved with the conservation project, sign up for sailing on research vessel the Silurian, and partake in the survey for 7-12 days. Alternatively, just enjoy wildlife watching on a boating day trip or from the cliffs. White, sandy beaches await your picnic and bustling harbours provide plenty for those who love to potter around shops and markets.