After four years of bringing remarkable soul, northern, and Motown music to huge crowds and raising over £100,000 for The Christie, The Manchester Soul Festival is back for more! Returning to Manchester's best-loved entertainment complex, Printworks is gearing up to play that funky music and host live bands, artists and DJs from across the UK. Catch their performances on Sunday 25th August 2019 while Printworks is open from noon 'til late! Tickets are only £5 with all proceeds going to The Christie and you can make your donation here.
For the past four years, Printworks has dedicated August Bank Holiday Sunday to raising vital funds for The Christie, and this year, it intends to go even bigger than before. 
Last year the festival saw over 50,000 people come together for dancing in the street to keep the nostalgia of Soul alive. 
The main stage, situated in the Pump Yard, will once again host the 'Frank Byrne stage,' named in memory of the DJ and Manchester legend who devoted himself to the Soul scene for over thirty years. Frank created the festival in thanks to The Christie for taking care of him as he battled with oesophageal cancer. He worked tirelessly to make it a success until he sadly passed away in 2015. 
There's endless love for this year's lineup which includes bands such as Stax of Soul whose singer, Stuart Widdall, once shared a stage with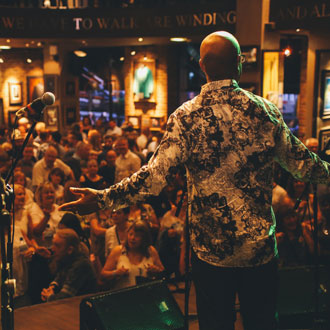 Motown artist Edwin Starr, renowned for his number one hit version of 'War'. 
Other acts include the father-son trio The Soul Temptations, Rumble Fat Band plus over forty of the UK's top soul DJ's such as Dave Starr and Fay L Jones. With many more acts still to be announced, you can dance, dance, dance the night away.  
Leading up to The Manchester Soul Festival, there will be many mini soul events in the Printworks and updates can be found via Facebook or Printworks' website. Get ready because these free events will surely get you excited for the main event in August.
Make your £5 donation here, where all money raised will be donated to The Christie. 
Discounts and offers will also be available all day with a valid wristband on Sunday 25th August.