General Sir Mike Jackson will be coming to Budleigh Salterton on Saturday, November 16, for a fascinating, one-off evening event, to raise funds for the Festival's Education Outreach programme.
Organised by Budleigh Salterton Literary Festival, the talk by former Chief of the General Staff and Head of the Army will feature remarkable personal anecdotes and thoughtful examples of both success and failure.
Mike's illustrious career in the British Army has spanned almost 45 years. Having commanded British forces in Iraq, UN forces in Kosovo and peacekeeping missions in Bosnia, there are few soldiers with as wide an experience of the theatre of war.
Originally commissioned into the Intelligence Corps, specialising in the threat from the Soviet Union, he transferred to the Parachute Regiment and was on duty in Northern Ireland on what became known as Bloody Sunday. In the 1990s, Jackson served as deputy to General Clark, NATO Commander in Europe.
Known for his tough-talking and uncompromising style, he'll share the highs and lows of his astonishing career, his views of the Army today, and discuss the government's failure to equip soldiers with their most basic needs.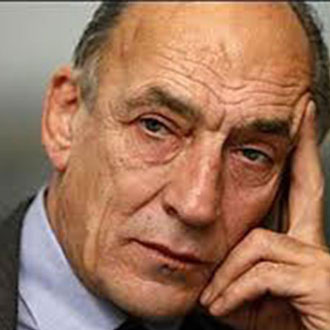 His autobiography Soldier gives a vivid sense of what modern soldiering entails, delivered with honesty, professionalism and humour.
Annie Ashworth, Festival Artistic Director, said: "It is an honour to have General Sir Mike Jackson join us for what is sure to be a powerful and poignant evening.
"As well as our annual five-day event, Budleigh Salterton Literary Festival also offers exciting one-off events throughout the year to inspire, entertain and educate literature lovers all year round."
As a registered charity, an important part of the Festival's work is its Education Outreach programme, offering visits from authors and illustrators to schools, free of charge, to talk about their work and inspire children to read and enjoy books. All proceeds from this event will go towards the 2020 educational work.
Tickets for this event are now on sale and can be purchased at budlitfest.org.uk. Follow the Festival on social media or sign up to the newsletter to hear about future events.