So you want to get together with family and friends for a holiday that will really stick in the memory long after it's over. You need something that suits your group, and is more than just a place to stay. Then try CoolStays to find the perfect accommodation.
CoolStays launched in 2013 showcasing unique and unusual holiday rentals, guesthouses and boutique hotels in destinations across the UK and Europe. Each listing offers something truly quirky, noteworthy or stylish about it.
"The business was borne out of our personal frustration while planning our own trips," says John Stables, CoolStays co-founder. "Trawling through hundreds of bland property listings on the big vacation rental sites made us realise that the world needs a go-to website that provides the definitive list of cool places to stay!"
And this has become the mission for CoolStays, to provide a beautifully designed website where every property has a wow factor.
Over the past few years, CoolStays has grown its directory to over 1300 hand-picked, places to stay. With the majority in the UK, they also have a growing collection across the world in over 50 different countries. Accommodation includes glamping options such as gypsy caravans, shepherd's huts, tipis, yurts, tents and cabins; luxury tree houses and cave houses; cool conversions such as planes, trains, boats, buses, churches, windmills, lighthouses and deluxe beach huts; as well as the coolest quintessential cottages, villas, B&Bs and boutique hotels.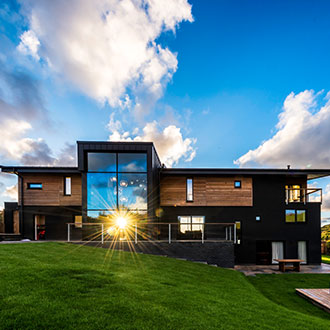 If you want to escape the mass market, get off the beaten track or find just somewhere beautifully chic or unique then look no further. CoolStays is the definitive collection of amazing places to stay.
Please visit www.coolstays.com for more details.  If you are an owner with a cool place to list email joinus@coolstays.com
Instagram: @coolstays
Twitter: @Cool_Stays
Facebook: Facebook.com/CoolStays
Pinterest: Pinterest.com/CoolStays
Google+: Google.com/+CoolStaysCo