Bolton Castle open their revitalised and refreshed medieval herb gardens from 18 March.  Held uniquely in the same family's ownership for over 600 years, Bolton Castle, near Leyburn in Wensleydale, includes a walled vineyard and Mary Garden, Dyer's Garden, Rose Garden and maze.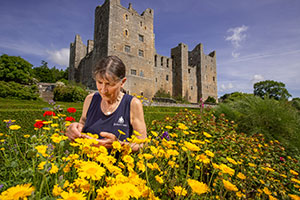 Photo Credit Garth Buddo
Gardener Elizabeth Carter, has spent the last five years thoroughly researching medieval plants, drawing on information from hundreds of websites, books and manuscripts and then completely re-planting the Herb Garden.  Set out as a 'physic garden', there are also borders dedicated to 'Poisons & Plague' and 'Magic & Myth' with over 100 different types of plants that might well have originally been grown at Bolton Castle in medieval times.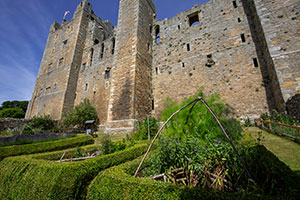 Photo Credit Gareth Buddo
Set at the foot of the south-facing castle walls, herbs and plants were grown for very specific uses, both culinary and medicinal. An A to Z of the plants is now featured on the Bolton Castle website providing visitors and garden and history lovers with Elizabeth's research which has come up with some fascinating results.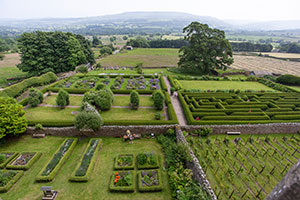 Photo Credit Gareth Buddo
Know your vulnerary from your culinary! Check out the website Bolton Castle Gardens access to Elizabeth's extraordinary encyclopedia of plantings at Bolton Castle.
Bolton Castle and gardens is open for the full summer season from 18 March 2023.  For ticket prices and the 2023 events' programme, please visit www.boltoncastle.co.uk.
Bolton Castle, near Leyburn, North Yorkshire, DL8 4ET
Tel: 01969 623981 Email: info@boltoncastle.co.uk