Staffordshire, including Stoke-on-Trent
paragraphs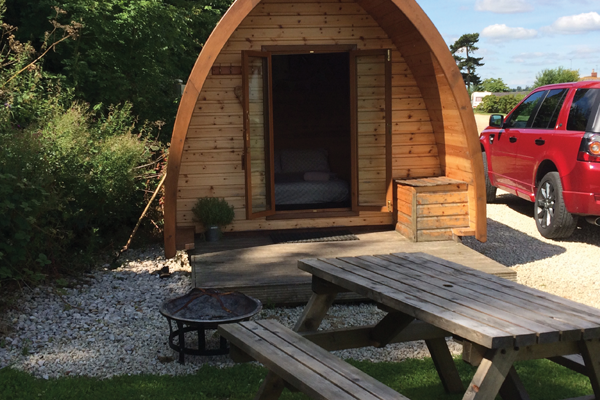 Forestside Farm is an Organic Dairy Farm set in beautiful, Staffordshire countryside providing wonderful views of the Dove Valley and Weaver Hills, a very rural part of the County. Plenty of local walks to enjoy both on the Farm and in the surrounding countryside.
Pod camping takes the trauma out of camping....no tent to put up and if the weather is bad, no wet tent to pack away. There are 2 Camping pods available, both can accommodate up to 4 people, they are an eco-friendly alternative to camping. Each Pod has lighting, heating and a carpeted floor. The Pods have a decking area and small porch, both Pods have their own picnic table. On site there are toilets and complimentary showers. Washing up facilities, fridge, kettle, microwave, toaster and freezer all provided free of charge.
The pods have plenty of head room and can accommodate up to 5 people. You basically bring everything you need for a camping trip, minus the tent!