Image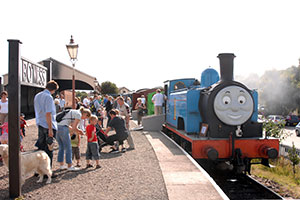 Body
Breath-taking vistas of mountain valleys, moorlands and forest.  Stunning seascapes, and panoramas of rolling countryside, without a road in sight. Discovering little known routes and places, and sights that can't be seen from a car or coach. For some, that means hiking boots, rucksacks and maps and, often, a hearty disregard for unfriendly weather. For some eleven million people each year, it means something much easier, and quite different: taking a ride on heritage railways.
Body
To celebrate its 150th birthday year, St Pancras International has teamed up with Fortnum & Mason to offer guests a unique Afternoon Tea experience, complete with the opportunity to hear fascinating tales of the station's past in an hour-long historic walking tour.
As well as exploring the stunning design of the station, guests will learn about the threat to demolish the building in the 20th century and its rebirth in the 21st century as a destination for premium shopping, eating and drinking, as well as the new Eurostar Terminal.
Body
To mark the 400th anniversary of the death of William Shakespeare on Saturday 23th April, members of the public will be able to discover and celebrate his profound influence on British language and culture just by using their mobile phones to scan everyday items.