From the 28th March till the 5th April, you will be able to see some of the World's best men's curlers compete for the World Men's Curling Championship title.
The Emirates Arean in Glasgow is home to some of the worlds most prestigious events such as European Indoor Athletics Championships 2019, the 2014 Commonwealth Games and the 2017 World Badminton Championships.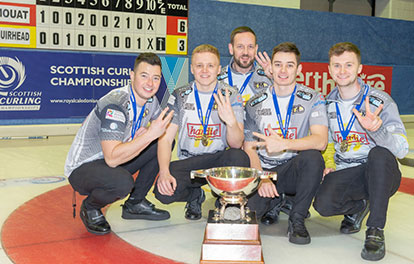 This year, things are getting a little bit cooler in Glasgow as Scotland's Team Mouat will be the hosts of the event with it being held at the Emirates Arena. This will be the first time the venue has staged a curling event. The LGT World Men's Curling Championship 2020 will see a temporary rink being specially constructed within the venue. Skip of Team Scotland, Bruce Mouat has explained how thrilled they are to be the home team at this year's championship via an Instagram post encouraging people to buy tickets to come and support him and his team members, Hammy McMillan Jr, Bobby Lammie and Grant Hardie. 
Hammy McMillan spoke to our writer and explained that "The Emirates is on my doorstep. I live across the road and can see the arena out of my flat window, so I'm really looking forward to it. We've trained at the gym there as well, so it's really going to be home from home for us." Hammy is the only player in Team Mouat who has played at this level on home soil before, however, no medal was won last time so now the Championships are back on home ground, Team Mouat are more focused than ever.
Having played as part of Team Mouat for the past three years, McMillian explains that his team are now even more determined for the title. "Braehead was a bit disappointing for me because we didn't medal, but this time going to Glasgow with these boys I'm even hungrier," he said.
With names such as Canada's Kevin Koe, Niklas Edin from Sweden set to make their mark on the big stage in Scotland, this is one event you do not want to miss out on!
Tickets are now on sale and can be found here.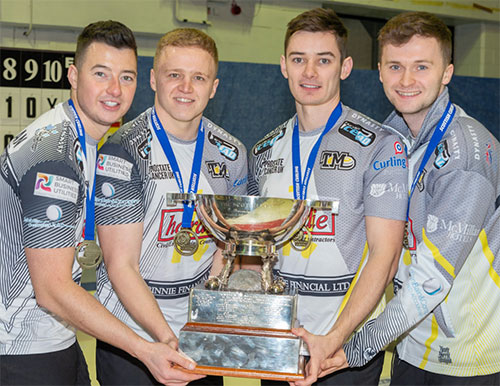 If you are coming from afar, we would encourage you to see more of what Glasgow has to offer such as the Kelvingrove Art Gallery and the Riverside Museum both of which are free to visit along with the amazing shops along the world-famous Bucchanan Street and at only a train journey away, you could even go and visit Scotland's capital, Edinburgh, for the day too!