The first-ever UK motorhome event dedicated exclusively to the Niesmann+Bischoff brand will be taking place at the Erwin Hymer Centre Travelworld from 12th – 18th August.
Guests will be given unlimited access to the full model range including the Flair and Arto, both with new modern line interiors and new brown leather option, with the addition of the Arto with face to face lounge option also on display. All of these, including the sporty Smove will be viewable in the centre's state-of-the-art showroom.
They will be able to climb aboard the models and get a genuine feel for the comfort and quality that has earned the brand its inimitable reputation for quality. 
Motorhomes which ooze style and class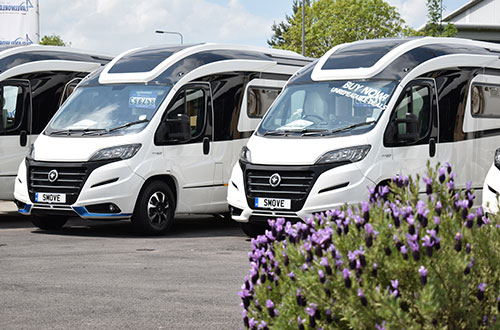 Visitors are also invited to pose their questions to EHC's Niesmann+Bischoff experts who will be on-hand throughout the week-long motorhome event.
EHC sales manager, Nick Barker said: "It's difficult to match the style and class of a Niesmann+Bischoff motorhome and there's so many unique and clever features, it's easy to miss some – that's where our knowledgeable staff step in!
"N+B is all about 'experience' which is why we want our visitors to see for themselves the genius design, build quality and attention to detail of this motorhome brand."
Visitors will be in with a chance of receiving some 'event-only' N+B branded gifts and goodies and refreshments will also be available during the motorhome event.
Ross Edwards, managing director of Erwin Hymer Centre – which is situated near the M6 in Staffordshire – said: "This is the first time we have put on an event exclusively for Niesmann+Bischoff, we wanted to do it to celebrate and showcase the craftsmanship and innovation that puts this brand in a class of its own."
See motorhomes.co.uk for more details on the Erwin Hymer Centre Travelworld motorhome event.