NESTLE down for the night in one of six brand new luxury lodges launching this spring at Cotswold Farm Park. Accompanying the already popular camping pods and glamping tents, as well as the established campsite, these lodges will be available for booking from January 6, 2020. Prices start from £180 per night and each lodge will sleep up to five people; you can even bring along your four-legged friend. BBC Countryfile presenter and director of Cotswold Farm Park, Adam Henson said: "Our new lodges wil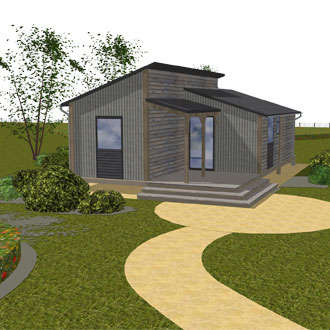 l be such a great addition to our already popular campsite and farm park.
We've listened to our loyal happy campers and we're delighted to be able to give them the option of a little bit of extra luxury to indulge in. "I'm really looking forward to welcoming new guests who we know will love the lodges as well as our beautiful setting. We're sure they'll appreciate this special place just as much as we do."
Not only do the six lodges cater on comfort, little luxuries and home-from-home facilities, they're packed with eco-friendly credentials too. The British larch clad lodges all feature highly insulated interiors as well as double glazing, making them incredibly thermally efficient. Adam Henson said: "A lot of thought has gone into making these lodges as environmentally sustainable as possible," "It's vital that as a business we help in facing the pressing issue of climate change wherever we can and these lodges are a fine example of how to do this, without compromising on comfort."
Lodge guests will not only have the luxury of unlimited access to Cotswold Farm Park but also the on-site facilities such as The Ox Shed bar and café as well as a shop selling local produce and gifts. Campers and Lodge customers can also enjoy a whole host of exclusive activities to keep everyone entertained, with a range of evening activities including walks and tours and live music nights in the Ox Shed restaurant.
For more information on these new lodges, visit: https://cotswoldfarmpark.campmanager.com/CheckAvailability.asp?