Families can travel back in time to the 1920's during February Half Term, with this special invite from Blenheim Palace, Oxfordshire. 
 
The Palace is inviting bright young things to enjoy a half term full of crafts, dancing and themed games as part of the new Let's Misbehave: Blenheim Palace in the 1920's exhibition. 
 
Running from 15th February to 13th April, the exhibition is a fascinating insight into the heady world of the upper classes in a time of great social, artistic and political change.
 
The experiential activities on offer mean that visitors can engage with this famously decadent decade, with something for all the family to enjoy.
 
Upon arrival receive an exclusive invitation from a uniformed footman, addressed to a real-life character from Blenheim Palace's varied and extensive social circle of the time. The party has begun!
 
The 9th Duke of Marlborough and his second wife, American intellectual, Gladys Deacon, were lavish hosts at the baroque Oxfordshire Palace.
 
Their numerous house parties were attended by family and friends as diverse as writer and Bloomsbury Group founder member, Lytton Strachey and Sir Winston Churchill, who was born at the UNESCO World Heritage Site.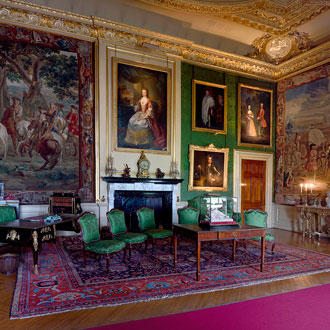 During half term week, and subsequent weekends, there will be characters Swing Dancing in the Palace Long Library and Saloon, plus the opportunity for visitors to learn the Charleston and steps from popular swing dances.  
 
Get involved in the Gossip Hunt in the Great Courtyard, a great game of Refusal in the Great Hall and listen to Live Jazz in the Water Terraces. 
 
For February Half Term only, children can make their own headdresses in the Indian Room, a drop-in session for families. 
 
The exhibition showcases the Marlborough's lavish lifestyle in a series of tableaux within the Palace's elegant State Rooms. From artworks to immaculate vintage cars, the exhibition will immersive visitors in the fun of the 1920's. 
 
There will also be deliciously decadent, themed afternoon teas available in The Orangery.
 
What: Let's Misbehave at Blenheim Palace this February Half Term
When: Exhibition from 15 February – 13th April.
Family Half Term Activities from 15 – 23 Feb. 
Why Visit: Bright young things are invited to enjoy a half term full of crafts, dancing and themed games as part of the new Let's Misbehave: Blenheim Palace in the 1920's exhibition. 
Admission: Palace, Park & Gardens ticket: Adult £28.50, Concession £27.00, Child £16.50, Annual Pass Holders FREE
Website: blenheimpalace.com