Beer & Sing: Christmas Hits is ready for you!
Belt out Christmas classics while you enjoy a pint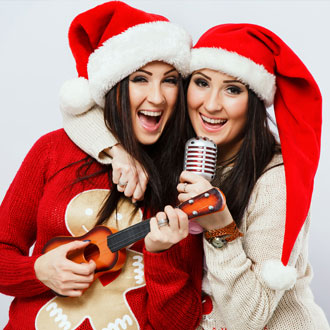 or three at this lively festive event hosted by Left Bank Leeds.
Fancy belting out Wham!? Or maybe you're more of a Mariah Carey person - either way you'll get to sing along to a selection of the biggest and best Christmas hits as a group. So make sure you bring your friends along and really get into the spirit!
After your vocal chords get a good, festive workout, we'll take the festivities to the dancefloor so you can keep partying until late into the night. We'll also provide a pint and a tasty pie to fuel your fun and there'll be seasonal specials at the bar. This event is adults only (18+). 

Please note that every attendee needs a ticket. Make sure you select a ticket based on your pie preference – vegan or meat. 
All money raised through this event will support Left Bank Leeds Charitable Trust, charity no. 1146734.