Thinking of planning your first caravan holidays? You're joining a growing group. Brits have always had a love for the great outdoors – exploring nature, whether in the countryside or out on a beach, is a great way to get away the trials and tribulations of everyday life and to bond with friends and family in a laidback environment, writes editor Victoria Galligan.
And holidaying in the UK has obvious cost benefits as, compared to a trip abroad, it's much cheaper to get there – but do holiday parks offer the same services as hotel on the Med?
Well, apart from the temperature – and we're doing pretty well when it comes to hot summers now! – there is no reason why you can't have a fantastic holiday right here in the UK. The tourist industry is booming, which means park facilities are better than ever before thanks to some clever investment. And the choice of holiday parks available is wide and varied to suit all types of groups and budgets: according to the UK Caravan and Camping Alliance (UKCCA), in the summer of 2018 there were 6,243 members operating holiday parks or campsites in the UK, offering a huge 438,076 pitches.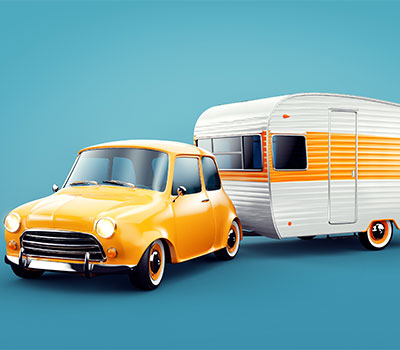 If self-catering puts you off a little, fear not: most sites – even some of the smaller ones – offer a cafe or pub onsite and many even cook breakfast. So if you don't fancy cooking up a full English in the caravan (and washing up afterwards!) you've always got the option to eat out.
Caravans themselves offer all the facilities you would expect in a hotel room – and more. En-suite bathrooms, flat-screen TVs and fitted kitchens Gordon Ramsay would feel at home using are standard in most newer models now. If you're camping out then wash blocks are provided which are often modern, fully serviced areas with washing machines and tumble dryers to boot. Some parks offer an onsite shop to stock up on essentials too.
Caravan holidays checklist
If you're thinking of embarking on caravan holidays for the first time, then check online when booking that:
• the site is in the right location for you and your group – maybe you want a quiet, secluded park to get away from it all or perhaps you want to stay right on the edge of town to access entertainment there
• the caravan and the park offers facilities you want, from a playground to evening entertainment and hot tubs
• you can take pets if you have them – according to the UKCCA, 35% of groups brought a pet on their caravan or camping holiday last year
• you're getting the best value out of nearby tourist attractions – if you do some research and book days out in advance, you can often receive a discount or find a voucher code online.
If you're touring or camping, there are plenty of booking websites out there like Pitchup and CaravanSiteFinder where you can choose an area you'd like to go and select the facilities most important to you – making planning your next adventure a doddle!
For more ideas on caravan holidays, subscribe to What's On & Where To Go here.