A caravan holiday in the UK is a nostalgia hit that most of us can relate to. Seaside towns where it rains more than it shines, holiday park entertainment that is more Hollyoaks than Hollywood and plenty of fish and chips – caravan holidays are affordable and create some of the best memories. For the first time, several different data sets have been analysed to discover Europe's best destinations for caravanning, and it's no surprise (to anyone who's holidayed there) that the UK came out on top, despite our changeable weather and occasionally unglamorous offerings.
Why is the UK the best?
The UK are a nation of caravan fans, spending the highest number of nights in caravan parks and campsites across Europe. Brits love spending time both at home in caravans and around Europe, showing that although we appreciate a good ol' British holiday park, we sometimes venture abroad in search of a new culture hit. The UK takes the most domestic caravan trips.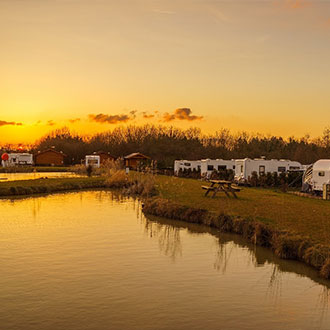 We are also putting our money where our mouth is, with the UK spending the most on renting caravan sites, and registering over 24,000 touring caravans in 2017, proving that caravan adventures are showing no sign of slowing down, and may become the UK's favourite holiday.
Where else in Europe is good for a caravan holiday?
Outside of the UK, Sweden and France are also popular in Europe with caravanners. Sweden has an eclectic mix of lakes, coastal hideaways and cities to explore, whilst France is a haven of stunning countryside and gastronomic triumphs. Sweden has 550 camping and caravan sites in the country whilst France has an astonishing 8,853 sites – demonstrating it is an ideal destination for a caravan break.
Other countries in Europe that were popular with caravan fans are Switzerland and Denmark.