Following the research from Sykes cottages that found 66% of Brits chose to holiday in the UK at least once a year, we are asking the question – why are staycations so great? Brexit has played a part this year with less people flying abroad and opting to stay on British soil and why not? Britain is home to breathtaking coastline, world-class cities and unusual rural regions, when the weather is great, which has been the case for the past few summers, it is hard to beat the UK as the ultimate affordable holiday destination.
The experts at Dorset Coastal Cottages have listed their top 10 reasons why staycations are the ultimate holiday!
What exactly are staycations?
"Staycations are exactly that, staying put in where you live but exploring the hidden gems it has to offer. Taking a staycation is everything like a holiday but without the paperwork and planning, so you don't need to worry about figuring out how to fit shampoos and lotions into airport security-friendly bottles but instead worry about what unusual activities you can partake in."
Why a staycation?
They are affordable
Cost always seem to add up when travelling abroad. From the airplane tickets, accommodation, food and transportation it can accumulate to far more than what you initially paid to secure the deal. However, staycations cut these costs out if you budget well and you can even have one every weekend or have more frequent weeks off to tour the country. You can start by looking at transport, whilst your own car can make the staycation a little easier, petrol can be pricey so public transport can be a better alternative. In terms of accommodation, there are thousands of amazing hotel and accommodation options to choose from all over the UK. To find the best prices it is best to shop around and do some smart research. Always use different comparison websites and look out for special offers.
No temptation to splurge
With flying, you will find yourself with a few hours to kill whilst you wait for your flight and somehow end up in the que with a family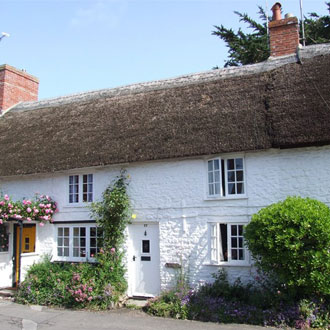 pack of M&Ms or buying a large bottle of your favourite designer perfume blaming it on 'holiday mode'. On a staycation your only unnecessary spend would be a on a family size packet of crisps at the service stop – saving that cash for when you're actually at your destination.
Travelling just got hassle free
With a staycation, there is no issue with changing time zones, cancelled or delayed flights, hire cars and different sides of the road to drive down. Plus, you won't find yourself waiting at the luggage carousal but instead be travelling with ease either in the car or on the train. If you are travelling with kids this will be music to ears, you can even bring back the traditional car games!
Hidden gems in your own country
It is easy to forget that the UK is home to some magical places. The Lake District, Oxford, Cambridge, Bath and the Yorkshire Dales just to name a few. With the sun shining these places will take your worlds away from your usual expectations of Britain.
Beaches galore
The stereotype which comes with British beaches is something which needs to be changed. Rhossili Bay, Woolacombe, Watergate Bay, Botany Bay and Saunton Sands are just a few of the many British masterpieces which done soft golden sands and lots of relaxing spots.
No unexpected charges
With a staycation you don't need to worry about incurring extra charges on your phone bill or debit and credit cards. You also don't need to worry about your baggage weighing an extra kg leading to an unwanted excess baggage charge at the airport. These things may seem small but in a bigger picture it can add stress to the planning of your holiday and lead to you not enjoying it once you land. Staycations are an excellent option to unwind without the repercussions. 
Me time
A staycation is in fact an excuse to check out of real life and recharge. It is a great time to take up a new hobby or explore an existing one such as drawing, playing guitar or even just reading a novel.  Sometimes a hotel is all you need to immerse yourself away from reality and social media and mediate your mind.
No need to plan ahead
Depending just on how flexible your workplace is, you can have an impromptu three-day-long staycation a lot easier than you could do a spontaneous trip to New York. This is helpful if you want to spread your holiday dates out or if your holiday dates don't roll over – if you have a day or two spare then use them on a stress-free staycation.
Pet-friendly
If you have pets, the thought of leaving them alone for a few days or weeks can be hard especially if putting your pet in a kennel or cattery isn't an option. There are many pet-friendly accommodation options which are usually self-catering allowing your beloved furry friend to join in on the fun. They will have the ultimate fun with you on holiday and you don't need to worry about them being back at home.
More than one destination
If you are set on one destination for your staycation the chances are, you're not too far from another attraction – and it's not a plane ride away! You can turn your trip into a costal tour and make the most out of your break. More so, if this is what you have planned, and you don't get around to it then there is no money lost in flights and hotels – it's just a great added option.