Exploration, navigation and discovery are the key themes for 2019 at Penshurst Place and Gardens when it opens for the season in the February half term week with an enjoyable and educational 'Around the World' trail.  Visitors can learn about some of the technology used in these early embarkments as they trek around the ancient grounds and use their best sleuthing skills to find all 8 pieces of hidden equipment and unravel the riddles within!
Travel Around The World garden trail 
16th - 24th February, 10.30am until dusk
2019 marks 500 years since the accomplished Portuguese sailor Ferdinand Magellan began his voyage to the East Indies. This journey would go on to become the first of its kind, circumnavigating the globe. This February half term, enjoy a trail around the historic gardens at Penshurst Place to discover the hidden sailing equipment, unravelling the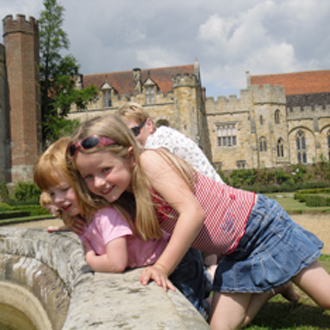 riddles as you go!
Penshurst Place & Gardens will be open daily for the February half term, 16th – 24th February, Weekends only from 2nd – 24th March, and daily from 30th March – 27th October.
The 'Travel Around the World garden trail' is included free in the cost of a standard admission price.  For further information about what's on and to buy tickets, visit www.penshurstplace.com/whats-on