The Broadway in Bradford goes wild this summer with the installation of a jungle forest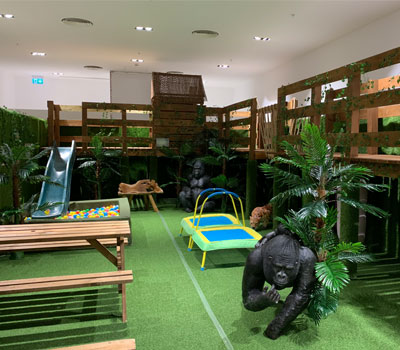 playground to keep little ones entertained during the school holidays!
Kids can enjoy monkeying around on climbing frames and swing bags, jumping into a ball pool and exploring a mini tree-house.
The event opens daily 11am-5pm from 25 July until 2 September and there will be a different exciting jungle activation for kids to enjoy every Thursday.
Thursday 25 July Jungle Trail with prizes to be won
Thursday 1 August Animal Mask Making
Thursday 8 August Interactive Storytelling
Thursday 15 August Animal Jigsaw Making/Painting
Thursday 22 August Animal Petting Zoo – including snakes and lizards
Thursday 29 August Jungle Crafts