Hotbuckle Productions will be coming to Blists Hill Victorian Town, near Ironbridge on Friday evening, 7 June with their own open-air adaptation of Charlotte Brontë's epic love story, Jane Eyre.
Well known for their effortless and innovate storytelling, Hotbuckle's style is distinctive with fast costume changes and great humour, always striving to make every story appeal as widely as possible. This evening will be no exception.
The storyline is familiar to many. Possessing an indomitable spirit, a sharp wit and great courage, Jane is forced to battle against the exigencies of a cruel guardian, a harsh employer and a rigid social order. All of which circumscribe her life and position when she becomes governess to the daughter of the mysterious, sardonic and attractive Mr Rochester. Set against the magnificent backdrop of the Yorkshire moors, the grand passion of Jane and Rochester is called upon to survive cruel revelation, loss and reunion, only to be confronted with tragedy.
Come along when the gates open at 6.30pm and admire the historic streets as you walk through the Town to The Green, where the performance runs from 7.30pm until around 10pm. Bring blankets, pillows or low-backed chairs (seating is not provided) and a picnic to sit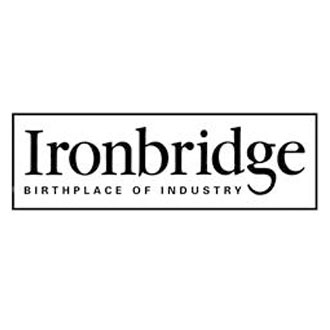 on the grass. The Refreshment Hut next to the Forest Glen Refreshment Pavilion will be open selling alcohol, hot and cold soft drinks, snacks and ice creams.
Tickets, priced at £12 for adults and £10 for concessions, must be purchased online in advance.
The performance is suitable for all ages but recommended for those aged eight years and over. Annual Passport Tickets are not valid for this evening; all under 16s must be accompanied by an adult and dogs will not be allowed. The event will take place come rain or shine, so please be well prepared with warm and waterproof clothing and bring a torch. 

For further details, Tel: 01952 433 424 or visit 

www.ironbridge.org.uk

. 

The Gorge is easily reached via the M6 and M54 motorways exiting at Telford (M54 junction 4 or 6).