The Cotswolds, an Area of Outstanding Natural Beauty, are a huge area almost 800 square miles, encompassing five counties of which 80% is farmland. The Wolds are depicted by golden stone, rolling hills, and honey coloured cottages in peaceful tranquil villages.
Best Cotswold Tours will describe and take you to the beautiful and quintessentially English countryside that is the Cotswolds. You will gain insight into everyday Cotswold Life. Each tour is tailored to your own requirements and will be at your speed. You will not be sharing the day with anyone else.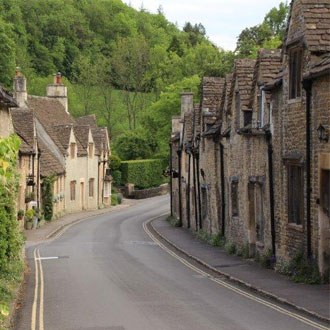 The aim is to have a relaxing and memorable day to   "Enjoy the experience".

Born in a small village in the Cotswolds, Mark has farmed in the surrounding area since the late '70s. Taking early retirement recently he wants to share with others this beautiful part of the world, that he is passionate about. He has a great knowledge of the history, the "locals" and the hidden gems of the Cotswolds. He loves to share his strong association with the land with all his guests and can explain just what is going on "on the other side of the hedge"
He will collect you from your Hotel, B&B, train station within the Cotswold Area at a time to suit you. He will transport you in the luxury of an 8 seater Mercedes to visit beautiful Cotswold Villages, Panoramic views, Magnificent Gardens, Manor Houses, Castles or wherever you might want to visit in this truly magnificent part of the world.  He will take you to have lunch in one of the many wonderful Cotswold pubs, cafe's, or Farm Shops where you will have a delicious lunch of locally grown produce. The afternoon he might take you to one of the many gardens, or one of the numerous historic houses of your choice or just relax enjoying the stunning views and wonderful countryside.  The day is designed exclusively for you and your family and will be at your pace. He will return you to your hotel, B&B or train station late afternoon/early evening. A typical day might start around 9.00am and finish around 5.30/6.00pm. There are no set times. The aim is for you to have a memorable relaxing day in the tranquil Cotswolds to "Explore the Cotswolds".
The reviews on Trip Advisor Best Cotswold Tours – Cotswolds paint a true picture of a typical day.