Proud of what we do... and those who help us do it 
THE ALBANY THEATRE | Albany Road | Coventry | CV5 6JQ 
Box office 02476 99 89 64 | Email info@albanytheatre.co.uk
The Albany is home to a beautiful Art Deco theatre in the heart of Coventry and a brand-new studio space staging in-house and professional touring dance, drama, music and comedy productions.  
From exquisite professional ballet companies to fun-packed tribute acts, local community shows to spectacular Off-Broadway hits, The Albany's two theatres play host to dance, drama, music and comedy events both large and small. 
Once part of Coventry Technical College the beautiful Art Deco theatre is now joined by a brand-new studio space and a new foyer entrance into the spectacular building includes a bar, convivial meeting area and box office with plans to include a café and gallery in the near future. 
Saved from demolition just a few years ago, the theatre is now a thriving arts venue. Run as a charity by a professional core staff with assistance from a team of volunteers, their Arts for Life initiative has a burgeoning reputation for providing visitors and local communities alike with a flourishing theatre and music scene that promises to make a valued contribution to Coventry's UK City of Culture status. 
Upcoming productions include comedian, Emily Atack with her first ever stand up tour, an evening with world-wide rock star, Francis Rossi, enchanting ballet, Swan Lake from renowned Ballet Theatre UK, Strictly stars' premieres and spectacular live concert experiences from tribute acts including RE-Take That and a global dance extravaganza with Bombay Express.  
There are plenty of activities and performances to suit all ages: Alice in Wonderlandand an event with Horrid Henryauthor Francesca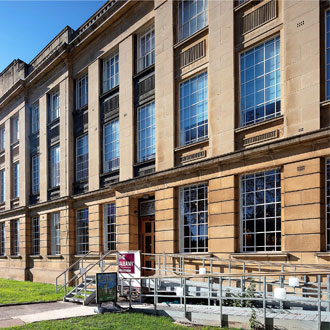 Simon are just a couple of the performances to make appearances on the stage alongside a series of community workshops and performances devised especially for older people.
 The theatre plays an active role in the cultural life of the city; their Arts for Life initiative encourages participation from volunteers of all ages and abilities – front-of-house, administrative and technical departments all rely on support from the community and the theatre is keen to promote the wealth of benefits for all involved that are evident from engaging in the Arts, whether enjoying the variety of performances on offer or actively contributing to help stage them.
Plans are underway and will soon be announced for this year's Christmas show which promises to be another exciting and inclusive venture for audiences, performers and volunteers to get involved with.
To find out more, visit the website www.albanytheatre.co.uk where you'll find full listings of performances now booking and contact details of how to get involved.