Toy Testers at Bentall Centre
What: The Bentall Centre is inviting local families to come along to their two-day toy-testing event on December 1st and 2nd, where children will get the chance to try popular toys and give parents an idea of what's best for Christmas, before they make purchases. Children are invited to put the best toys for Christmas to the test to see if they'll be a hit under the Christmas tree or if they should be left at the North Pole for the elves to work on for next year. With fun characters to help children test the best toys and games, this immersive event is designed to help pick what toy they might like for Christmas as well as have loads of fun doing it, donning a lab coat and carrying a clip board, the tiny testers need to ensure each toy is awesome, robust and entertaining. The event is free to attend and perfect for children aged 4-11. All the toys that will be available to test will be hand selected from The Entertainer and Fun Learning within the Bentall Centre. 
When: Saturday 1st & Sunday 2nd December from 11am – 4pm
Tickets: FREE – no ticket needed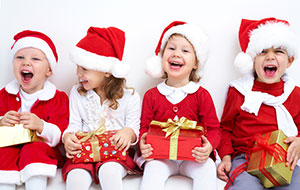 Ice Age Event
What: Come and see the stars of the Ice Age movies, Sid and Scrat at The Bentall Centre on Thursday 15th November and take part in themed craft activity. The duo will be there to meet their fans at intervals throughout the evening.
When: Thursday 15th November from 4:30pm (Christmas light switch on will be on this day too)
Tickets: FREE – no ticket needed