Creative Dog Lifestyle Brand Fetch & Follow's 2019 Summer Walk & Talk Events
Saturday 29th June – Beach Walk Away Day 
Saturday 27th July– Country Walk Away Day
Enjoying the conversations, discoveries and friendship owning a dog brings, London's creative dog lifestyle brand Fetch & Follow loves bringing together pet owners and their four-legged friends for time well-spent with their canine-loving kinfolk. Built around the essential daily ritual of a dog's life, the brand is hosting two themed Walk & Talk events outside of the capital this summer. 
With the brand's foundation built on their signature leather collars and leads that are built to last and age with the personality a dog, these engaging group walks are very much about celebrating the new adventure created each time a dog's collar is hooked up to their lead. Intimate sessions with sensible guest numbers, all attendees will be gifted a Fetch & Follow Doggie Bag with the schedule including: 
The Beach Walk Away Day on Saturday 29th June. Whether adventuring out of the city for a new discovery or connecting with new people in your local area, this 9-mile, four-hour, flat coastal walk starts at the historic town of Faversham and ends in the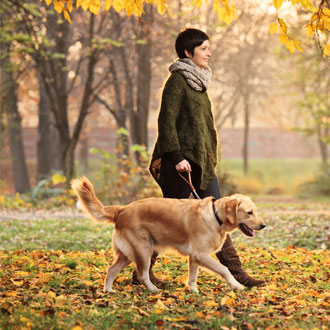 seaside town of Whitstable. At the end of the group walk, attendees have the opportunity  to enjoy time resting or exploring in Whitstable taking in the delights of the sea, beach huts and delicious coastal food. For those travelling from London, the group will be catching the 08.57 from London St Pancras international to arrive at Faversham. Priced £25 including a train ticket, or for those meeting locally at Faversham station, it's £5.
The Country Walk Away Day on Saturday 27th July is a quintessentially English country walk (approx. 7-miles) through fields, orchards and beautiful views through the Low Weald of Kent and The Darling Buds of May for this Pluckley Circular Walk, which culminates with a refuel at a beautiful country pub. Estimated to take around three hours, hot foot (and paw) from London with the gang on the 09.10 from Charing Cross. Priced £15 including train.
Fetch & Follow is founded by friends, Genesta and Taneale, who have backgrounds in retail buying and design for the likes of the Designers Guild, Paul Smith and Cath Kidston. All of Fetch & Follow's products are lovingly designed in their East London studio and proudly manufactured in the UK, with a focus on using local craftsmen and materials. Every effort is also made to reduce the company's carbon pawprint, using only recycled or biodegradable packaging in all designs. For more information visit Fetchandfollow.com or @Fetchandfollow on social.
Where will your lead take you? For more information or to book any of these events, please visit 'Events' at Fetchandfollow.com